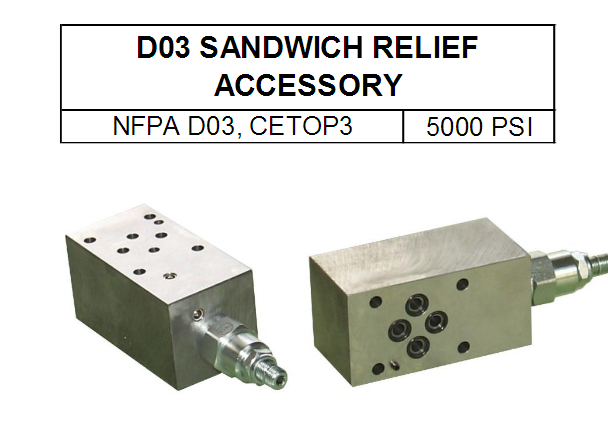 • Relief accessory for AMT-PRC-**-L relief covers
• Adjustable relief setting from 150 psi to 5000 psi
• Standard screw adjustment for relief setting
• Pressure at "T" is directly additive to relief setting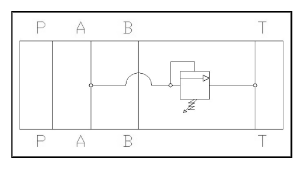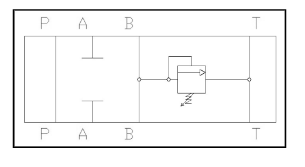 High/Low Pressure Relief Valve
This D03 relief accessory can be combined with an AMT-PRC-**L to create a high/low relief valve with two independent relief settings.
Using a standard directional control with flow from "P to A" in the de-energized condition will select the relief setting of the cover. Energizing the pilot valve will switch the relief setting to the accessory. Note: The relief setting of the accessory MUST be lower than the setting of the cover.
The "Y" pilot can be connected to the "B" port but a separate drain connection is preferred. This configuration uses a 1:1 ratio insert.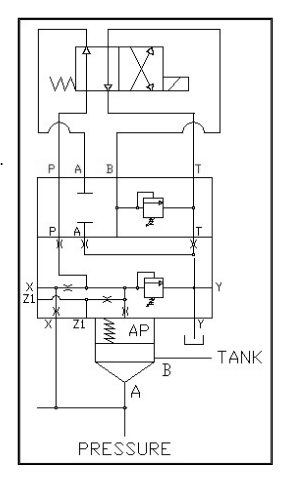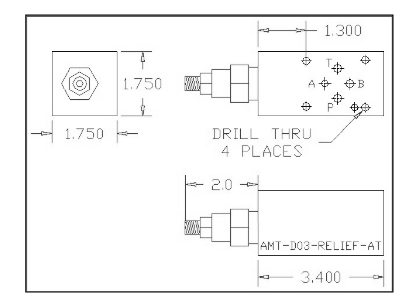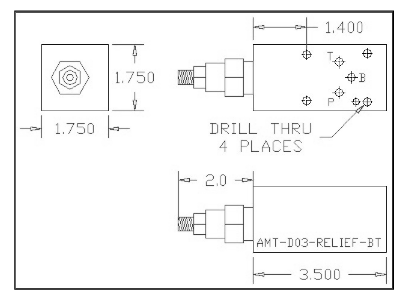 To order the D03 relief accessory individually then use the following code:
To order a D03 relief accessory together with a DIN cover then use the code below: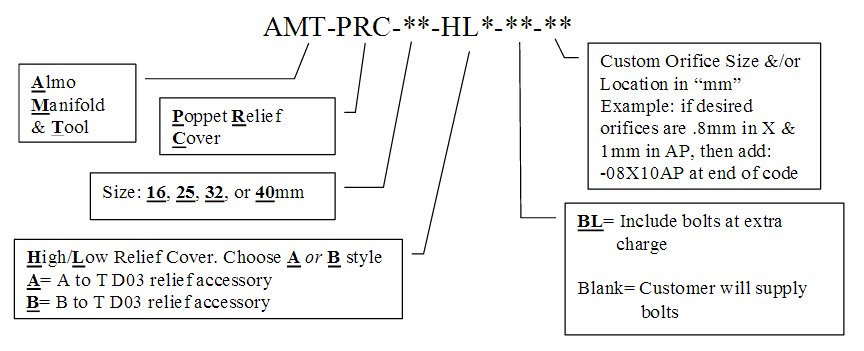 Note: The D03 accessory & DIN cover can be ordered separately. This code is for convenience only.