Standard ISO 7368 and DIN 24342 cavity and porting.
Control Areas provide 4 milliseconds response time
Can close poppet under high load pressure.
On Board Electronics
The valve has On Board Electronics. All you need to provide is a 0-10-volt command, which is proportionate to the position of the valve. No additional Amplifier Card needed.
Valve Requires a 24-volt supply with a minimal electrical current of 3 amps per valve. It also requires a minimum pilot pressure of 40 psi. If voltage or pressure drops below min. requirement the valve shifts closed to safe mode.
Repeatability .1%
Hysteresis .2%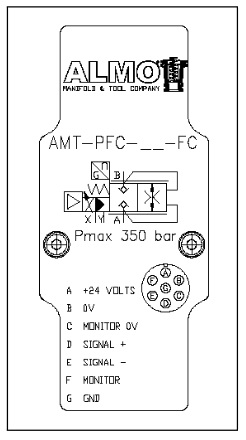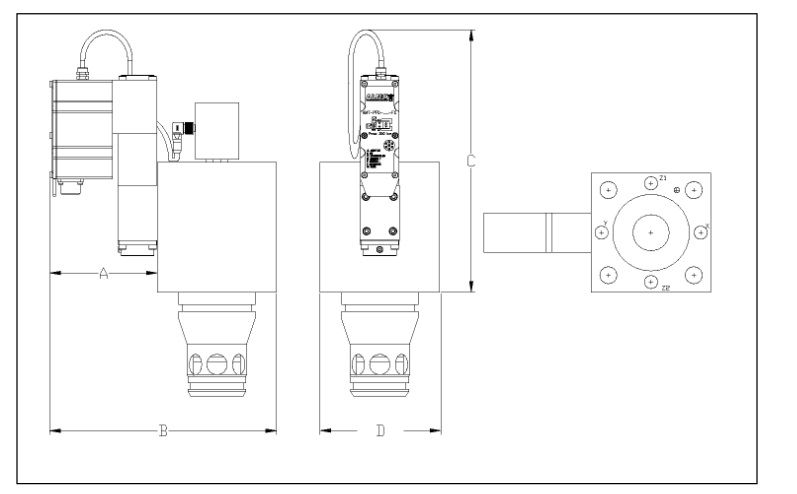 AMT-PFC-16-BL
AMT-PFC-25-BL
AMT-PFC-32-BL
AMT-PFC-40-BL
AMT-PFC-50-BL